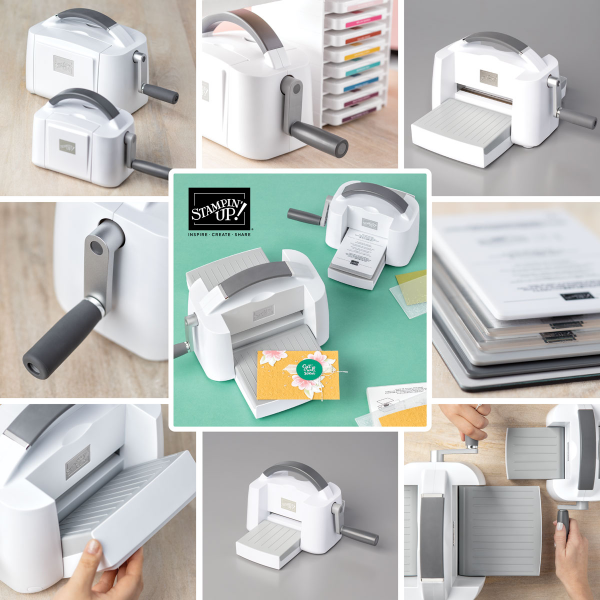 Say hello to your NEW FAVORITE CRAFTING TOOL: 
This machine has a wide 6″ (15.2 cm) platform that works with all Stampin' Up! dies and embossing folders, and the platform folds up for easy transportation.
The Cut & Emboss machine includes 1 Base Plate (Plate 1), 1 Die Plate (Plate 2), 2 Cutting Plates (Plate 3), and 1 Specialty Plate (Plate 4). Watch and learn: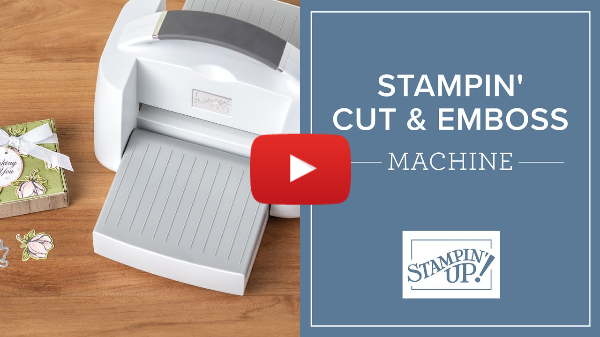 The magnetic cutting plate is optional, but makes cutting with dies SO MUCH EASIER! It's a thin, fully magnetic sheet with self-healing cutting surface. Magnetic Cutting Plate (Plate 5) holds dies securely in place, even nested dies.