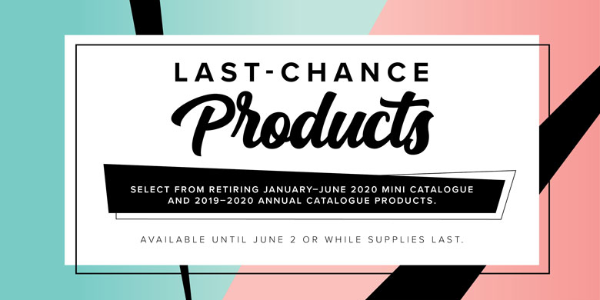 As Stampin' Up! transitions to a new catalog (coming in June) they have released a list of products that are retiring. Here are a few things to know about the Retirement List:
In Colors: All 2018-2020 In Color inks, paper, and embellishments are retiring. These items usually sell out quickly so don't forget to add ink refills and extra card stock for your craft stash.
2018-2020 IN COLORS (retiring)
Stamps vs. Accessories: Retiring stamps are available through June 2nd. All other retiring items, such as paper, embellishments, and dies are only available while supplies last, so don't want too long before ordering or you may miss out!
FAQ:
* Stampin' Blends WILL be in the new catalog as a combo pack (a light AND dark shade of the same color) but will not be available to order individually.
* A NEW and IMPROVED adhesive option will be introduced in the new catalog, but if you need SNAIL refills before then, order early as they may go quickly.
* Yes, there will be a NEW die-cutting tool coming, and while you will see it in the new catalog, it may not be available to order immediately after the catalog goes live. But you'll love it when you get it!
* I'll be mailing catalogs to my active customers, and I'd love to serve your creative needs! If you'd like to order from me, shoot me a message and I'll drop a catalog in the mail to you!