Long before it was a Covid-19 thing, stampers were masking – in a fun way!
Masking is a simple technique that blocks off areas of a project to create white space. It can create a faux layering effect or highlight an area for a greeting or focal point. Masking can be loose and artsy with torn edges or precise straight lines or shapes depending on what you use to create your mask.
This card also features several new products from the gorgeous Flowers For Every Season Suite: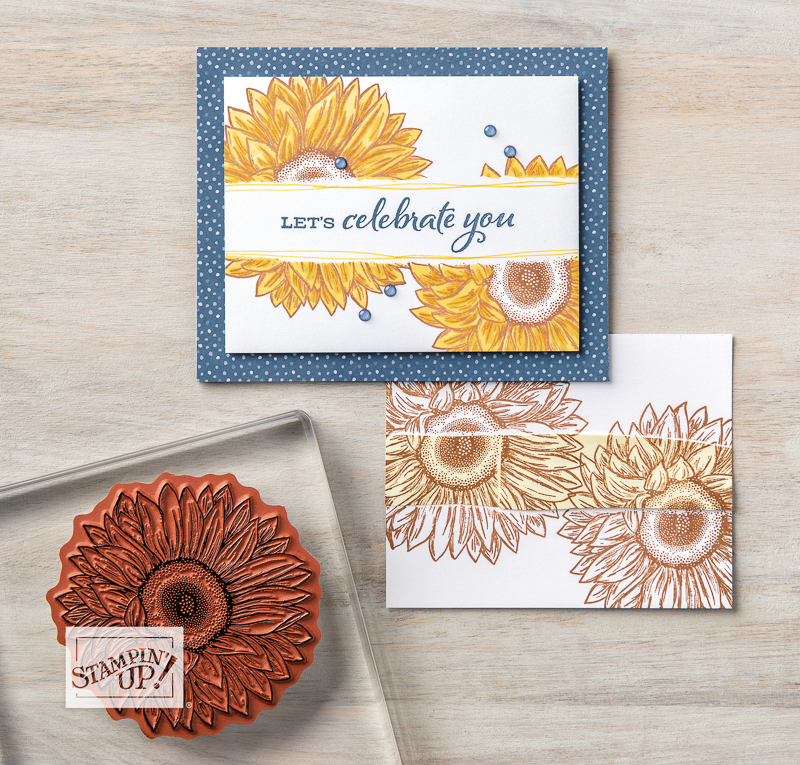 Use a sticky note to cover the section of the card you want to leave blank. Stamp over the top and color image, then remove the sticky note to reveal the blank space. Add a greeting or border, as shown on the finished card.
TIP: Sticky notes are ideal for creating torn, punched, or die-cut masks because they are thin and the sticky section helps hold them in place temporarily without damaging your paper or cardstock.
Product List
Stampin' Up! creates "suites" of coordinating products to make your crafting come together beautifully. The ease of adding everything with one click is the EASY BUTTON, but you may also purchase them individually.
The Flowers for all Seasons suite includes the Celebrate Sunflowers stamp set shown above and others that work together in harmony for you:
VIEW ALL STAMPIN' UP! SUITES ONLINE
Come back Wednesday for a different view of the Flowers for Every Season Suite…through colored glasses!
DOWNLOAD OUR LATEST CATALOG