The
So Cool
Paper Pumpkin Kit is a little taste of summer fun; with enough supplies to make 12 shaped cards (including envelopes). April's kit was designed with the idea of crafting across generations, so subscribe by April 10th, grab the kids and create together when it arrives in your mailbox!
<a target="

VIEW SUBSCRIPTION OPTIONS
———————————————————————————-

You'll Love Your Monthly Crafting Experience~
You no longer have to wonder about what to make or how to make it. We have everything prepared for you. And every kit is guaranteed.

Coordinating Colors:
Blackberry Bliss, Bermuda Bay, Bumblebee, Cinnamon Cider, Old Olive, Terracotta Tile
This kit also coordinates with the Ice Cream Corner Suite (which is my April 3-for-Free Kit), so if your appetite for crafting isn't satiated with the Paper Pumpkin kit, you can get MORE coordinating stamps and an ice cream punch, Designer Series Paper, and playful accessories in my Stampin' Store!
Sneak a Peek at this Paper Pumpkin Kit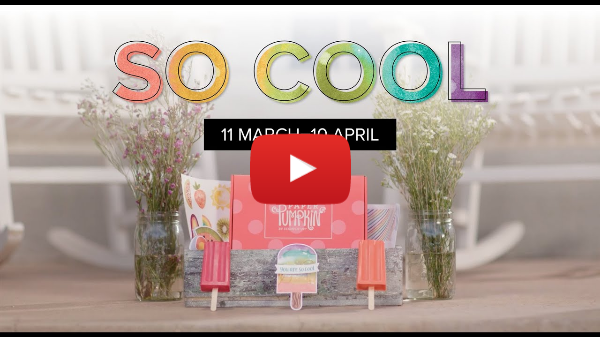 WATCH VIDEO
VIEW SUBSCRIPTION OPTIONS
Subscribe to Paper Pumpkin before April 10th.