This week's TGIF Challenge #tgifc388 was a tricky one indeed! A card WITHOUT a sentiment?! Who does that?
I couldn't even wrap my head around it, until I found a loophole: No sentiment…on the FRONT.
Inspired by a project my friend Sue designed for our Fall StampFest, I pulled out the SANTA EXPRESS suite and die cut images from the Designer Series Paper to follow my "train" of thought:
See? No sentiment! Even the signpost has stars instead of words.
But untie the top and extend it out and the rest of the idea follows:
NOW we are cooking with coal! Isn't that adorable? The only thing I did stamp was the sentiment, then punched it out with the Label Me Lovely punch and attached them all with Stampin' Dimensionals.
Some folks like to create cards without a sentiment on the front so they may add the appropriate words when they need to use it. For me, it's like singing a familiar song and STOPPING just before the last word! The suspense just *hangs* in the air until the final note is sung.
Hopefully, this card meets the requirements AND finishes the last note, once opened. I've listed the supplies after the announcements.
HEY! If you read all the way through on the day this post was published (Tuesday, October 4th), I've got one more surprise for you: FREE SHIPPING on orders over $75 today only! If your order is less than $150, enter host code XJM43JKB in your cart as you check out and you'll be entered into my monthly host code drawing.
If you are ordering MORE than $150 dollars, you can be your own host and earn Stampin' Rewards immediately: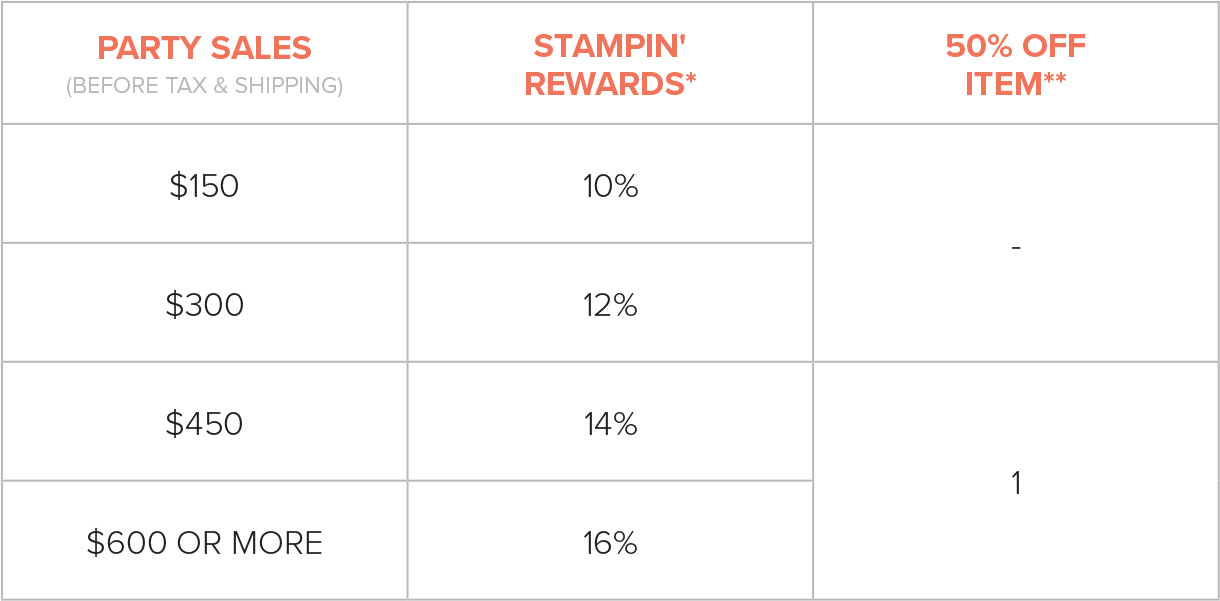 I wouldn't be doing my job if I didn't let you know that there is also a fabulous Starter Kit offer in October: Choose $155 in products for just $99 (the starter kit always includes free shipping!): START HERE
Product List